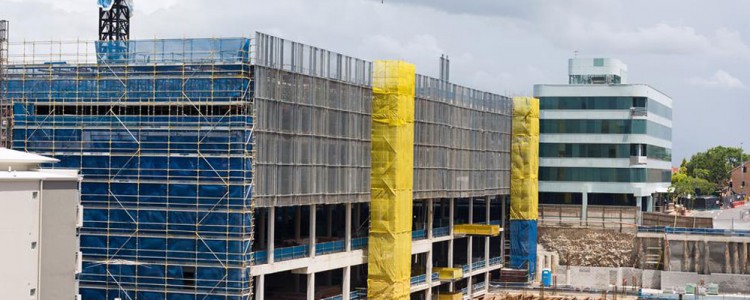 Residential & Commercial Painters in Kallangur
If you need expert residential or commercial painters in Kallangur, you have come to the right place. Your home and business are your biggest assets and shouldn't be entrusted to anyone to work on. The team at The Painters Touch, have years' experience in the painting trade revamping, enhancing, sprucing and making over properties to give them a new lease of life. Your property will never look so good after a visit from The Painters Touch team.
We have a huge passion for paintwork and perfection, dedicating our lives to becoming the best painters in the industry. Our whole lives revolve around painting and we always strive to better ourselves on every job. You can be rest assured we only use the highest quality paint, top of the range tools and the most advanced painting methods.
Painting Perfection for Your Kallangur Property
Whether your property is new, old or anywhere in-between, we know that a fresh coat of paint will totally transform it. We can work on commercial, industrial or residential properties with no job being too big or too small. Every job we take on is undertaken with precision and we're confident you will love the results.
Choose painting perfection with the Painters Touch;
No mess and no fuss
We stick to project timelines and are never late
Our whole team is highly skilled, passionate and hard working
We offer free, up-front and inclusive quotes
We respect our clients and always deliver perfect results
Great Prices and 100% Customer Satisfaction
We're confident you will not find another painting company that offers better prices for the same skilled painting services we provide. Our lives revolve around painting and our customers are the heart of our company – we promise you'll love our work. If you value your property and your wallet, we are the number one choice for residential and commercial painting in Kallangur.
Here are the premiere painting services we offer;
Interior painting
Exterior painting
New home painting
Commercial painting services
Industrial painting services
Maintenance paintwork